Inside fridges, inside windows, washing, ironing, doing the dishes – your wish is our command. Add extra tasks in seconds through your booking.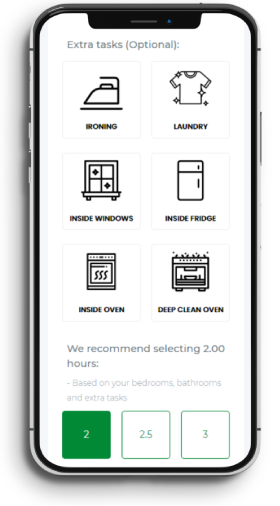 What's included in a clean?
We're here for you, Monday-Friday from 09:00 to 19:00, and on weekends from 10:00 to 16:00
If you an existing customer and need to contact us regarding a clean we are here to help.