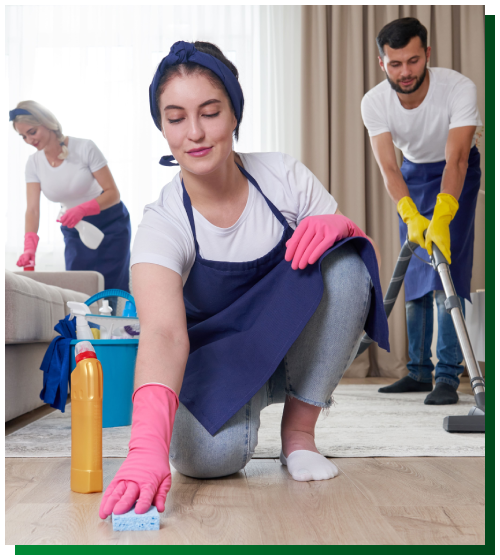 What's included in a deep clean?
Deep cleaning includes:
Cleaning of all accessible surfaces
Disinfection of high traffic and high touch surfaces
Inside the refrigerator and kitchen cabinets
Deep cleaning can help to prevent the transmission of coronavirus (COVID-19) from surfaces in your home or office. With our deep cleaning service, surfaces will be thoroughly cleaned and disinfected, with extra attention paid to high traffic areas, and 'high touch' surfaces, including door handles and light switches. This is in line with Public Health England's guidance on cleaning areas contaminated with COVID-19.
We have availability across the city, with cleaners on standby and available at short notice or for advance booking. Just let us know your availability when requesting a quote, and we'll look to get you booked in right away.
It is recommended that you do a thorough cleaning of your home every 2 months if you have frequent cleaning, thus keeping the environment free from bacteria and heavy dirt.