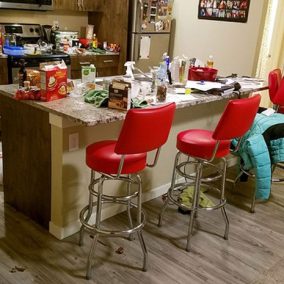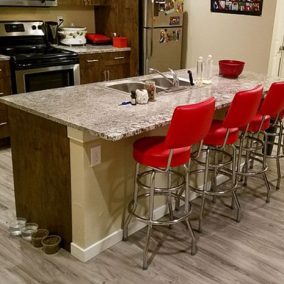 Need help organising your space?
Organising our space at home, office, garage etc can be a very complicated process for most of us nowadays due to limited time and sometimes just the stress of everyday life. We all have some space that needs organising and now you can count on KGK personal organiser to help you with this task and make your daily life easier.
Organising a space properly can help you save money on products that you may buy not knowing that you already have them hidden somewhere. Once you know everything you have you won't need to buy repeated or unnecessary things that will only accumulate and take up extra space.
We make the first organising based on your needs and the available space. After that you will only need routine visits to keep everything in order without having to start all over again from the starting point.
We can assure you that when you hire a personal KGK organiser you will have a professional organiser facilitating your busy life saving you time to do the things you want.
KGK Organiser stress-free and making your life routine easier.
We make the first organising based on your needs and the available space
It's a great feeling to be able to find everything you're looking for in its right place saving your time to do the things you really want.
We are very glad to get good review.

I hired a company last week and they did a perfect job on my wardrobe, now I can find everything much easier thank you KGK organiser 5 stars.
Aisha
Nice Bridge

My wardrobe wasn't very organised before, not because I wanted to but because I didn't have the time. This company was really fantastic it doesn't even seem like my wardrobe.
Nick
South Woodford

I kept saying that I didn't have space in my wardrobe until I hired the KGK organising service. They made me discover several clothes that I had never used, others that didn't suit me anymore, now I have everything organised by colors and sizes, Isn't that amazing? I wanted them to live here (laughs).
Lucy
Regent Street
If you need to contact us, we are here to help.